Instagram Feed yang menarik
Instagram Feed yang menarik | Assalamualaikum dan Hai! Ada tak disini jenis yang menjaga feed instagram masing-masing. Sesungguhnya aku memang suka jaga Feed Instagram tapi apakan daya, aku tak berjaya nak kekalkan untuk masa yang lama untuk Instagram Personal aku. Tapi, untuk Instagram bisnes,aku berjaya kekalkan dari bulan Februari lagi. Kadang-kadang cemburu tengok Instagram sesetengah orang yang cantik sangat.
Mungkin ada sesetengah orang tak kisah feed instagram, tapi aku kisah sebab mata sendiri yang memandang. Hehe. Aku ada cuba beberapa patern tapi semua sekerat jalan. Disini aku kongsikan 3 feed yang aku pernah buat di Instagram aku.
1. Vertical lines
Yang ni adalah Instagram Bisnes Cik Renex iaitu
@bycikrenex
; jemput singgah kalau rajin. hee. Instagram ni CR buat tema Vertical lines. Di tengah-tengah setiap line CR akan letakkan quotes dan kadang-kadang letak info mengenai bisnes CR. Yang ni CR mula buat style ni since Februari lagi dan mungkin akan kekalkan sehingga tahun depan dan seterusnya kot.
2. White border
Yang ni CR buat untuk Instagram personal CR. Setiap gambar CR akan letakkan border putih bagi nampakkan gambar dalam petak2 kecil, yang ni CR screenshoot guna laptop jadi tak nampak sangat border tu. :) Yang ni rasanya sampai tahun ni je CR buat, tahun depan macam malas dah.
3. Puzzle
Sytle ni dua kali je buat sebab rasa tak syiok sangat dan leceh sikit nak edit dan crop. Lepas crop pun kena make sure quality gambar still okay dan tak pecah. Sebenarnya ada je apps ni di Playstore tapi CR lagi suka edit sendiri. Mana-mana yang nak try boleh cari di playstore appsnya ye.
Sebenarnya banyak lagi Idea Instagram feed yang menarik orang buat. CR akan kongsikan beberapa feed, sumber dari
google
.
1. The Checkerboard Theme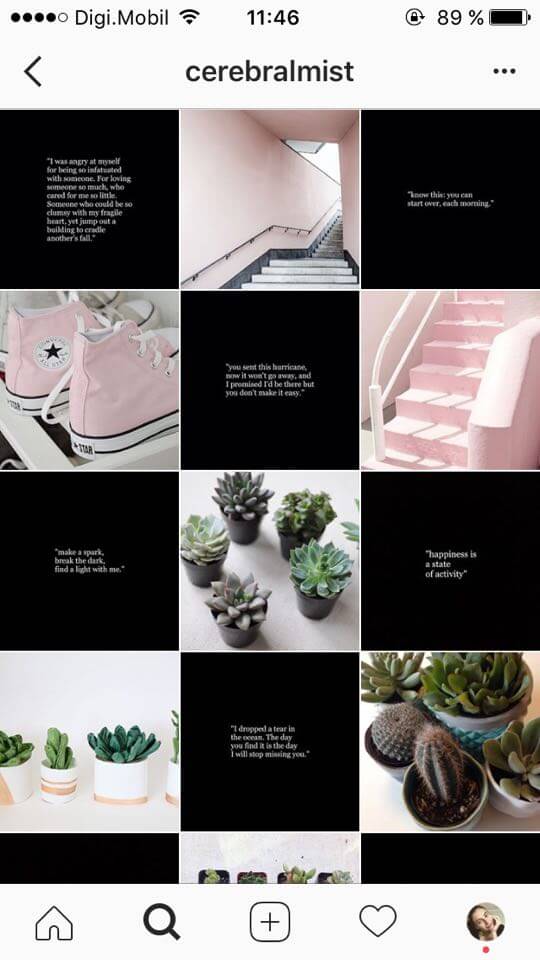 2. Black and White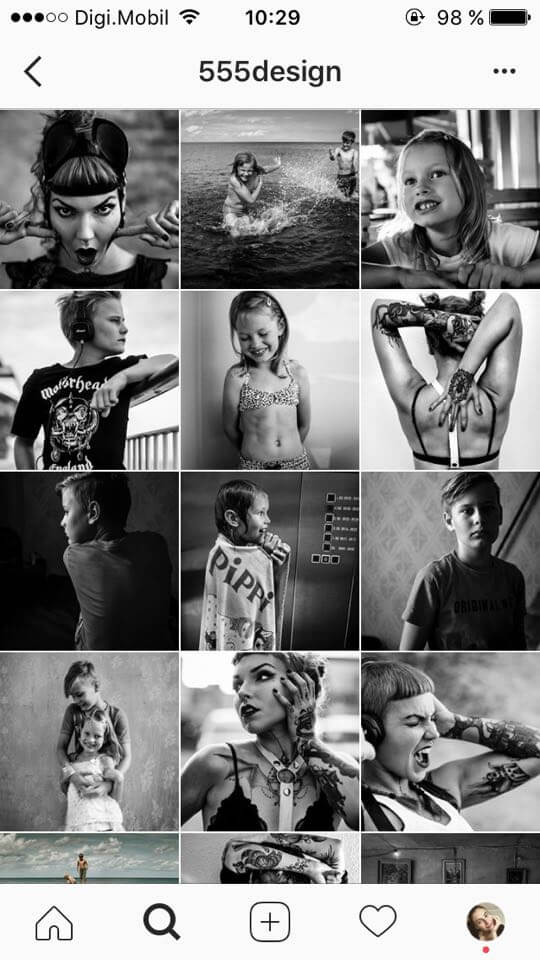 3. Patterns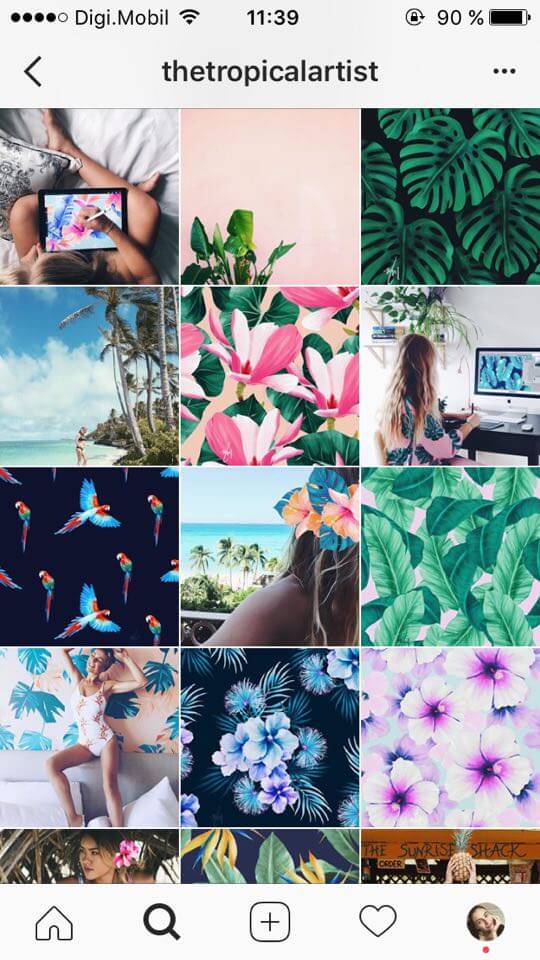 4. Black Borders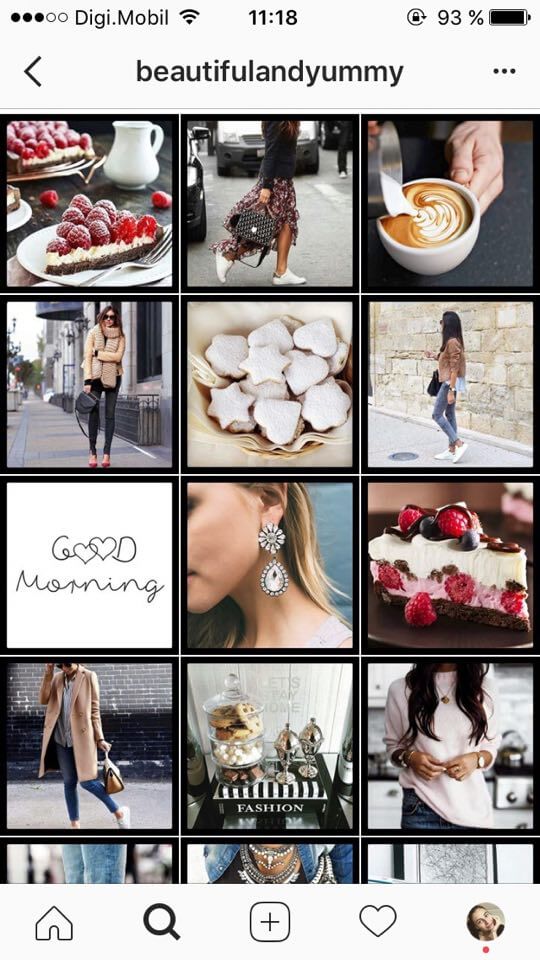 5. Line by line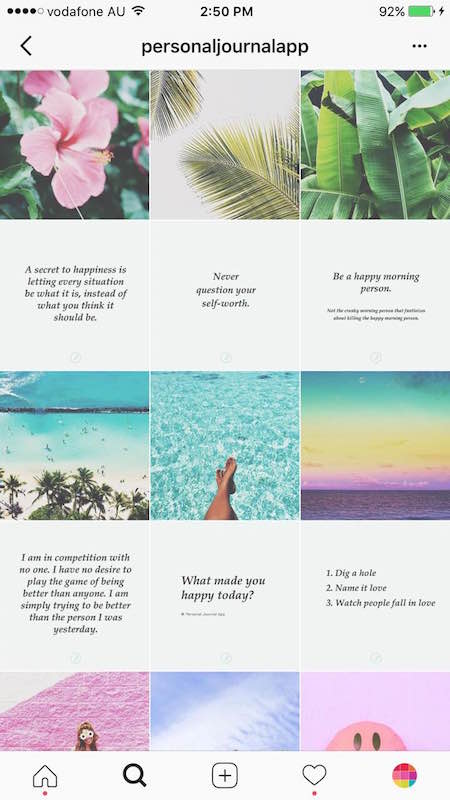 Jadi ada tak tema instagram feed yang korang berkenan ataupun semua tak berkenan? Hehe. CR kalau rajin baru lah jaga feed instagram,kalau malas biarkan je gambar tu upload macam mana pun. Anda jenis yang jaga instagram feed atau tak? Kalau yer, mana pilihan anda?